The TGU Granville music department is looking for some acoustic guitars. We have 14 amazing students working in our strings class this semester! If you have an acoustic guitar collecting dust in a closet, shed, or garage, we'd love to make it "sing" again. Thank you in advance!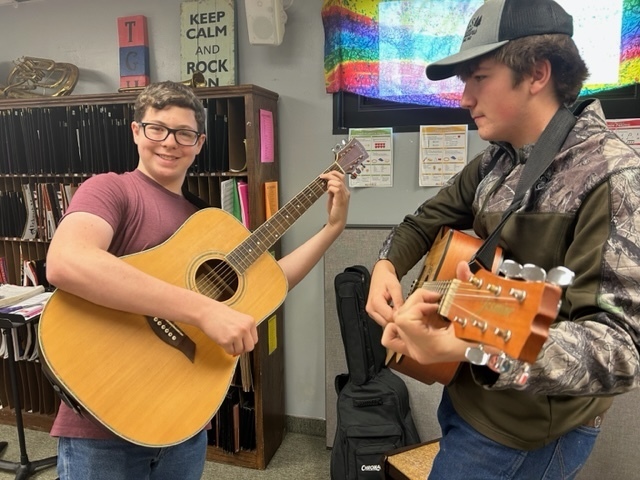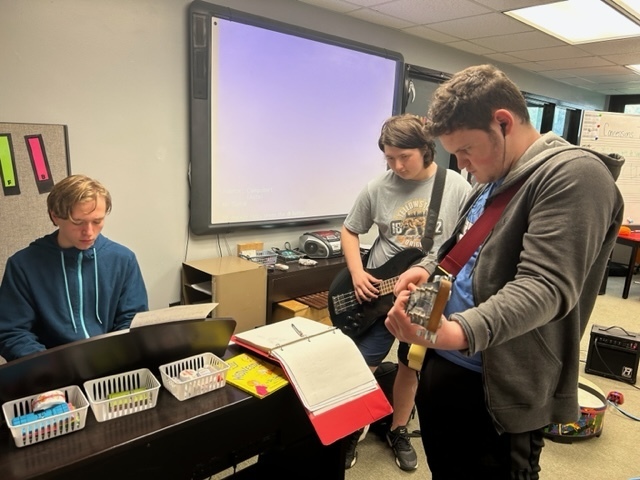 ⭐𝐓𝐆𝐔 𝐒𝐜𝐡𝐞𝐝𝐮𝐥𝐞 𝐨𝐟 𝐀𝐜𝐭𝐢𝐯𝐢𝐭𝐢𝐞𝐬 ⭐ October 9-14, 2023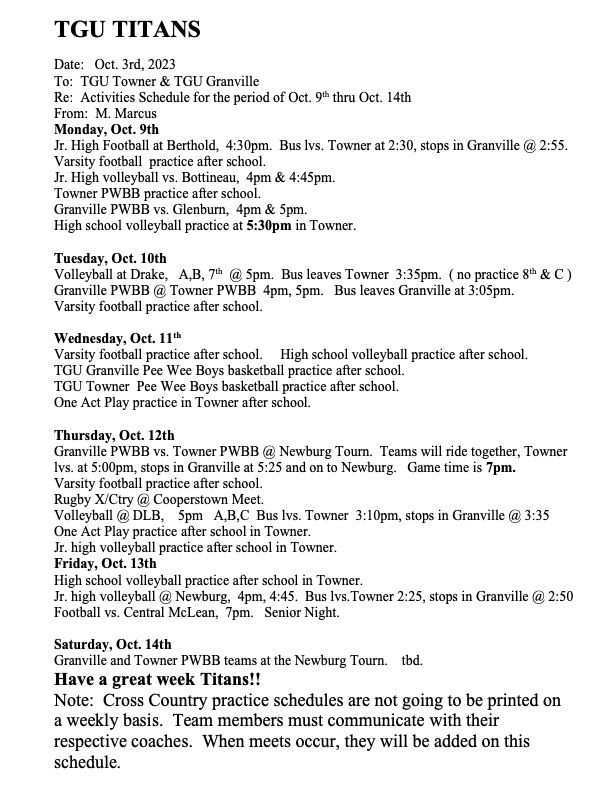 🔹🔹🔹TGU Granville celebrates National Custodians' Day by recognizing our amazing custodians, ANGIE and TOM! We know it takes hard work to keep our school in tip-top shape. We think you're both GREAT and thank you!🔹🔹🔹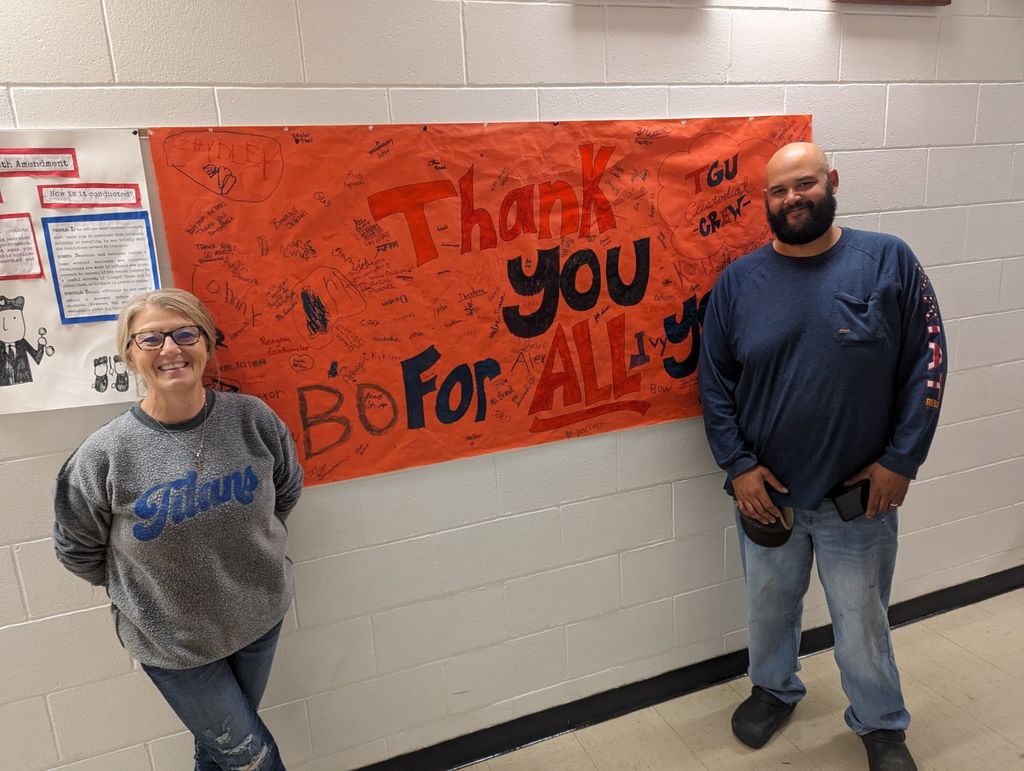 Apple Fun in Kindergarten!🍎🍏🍎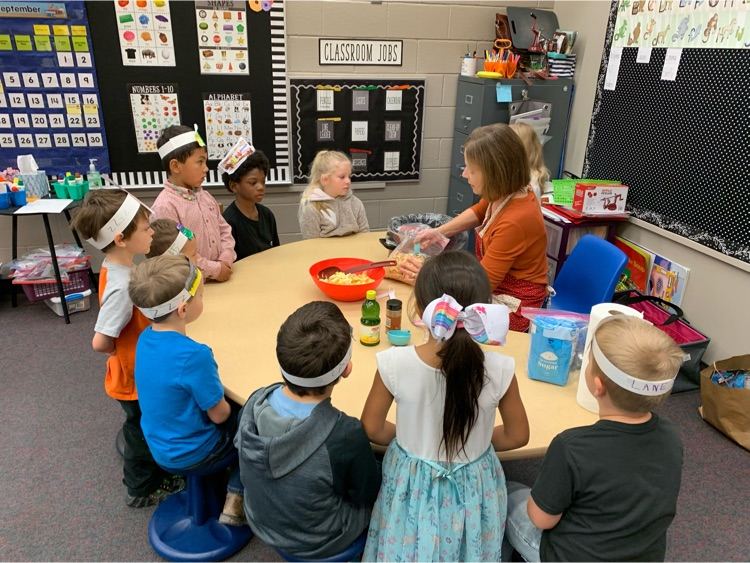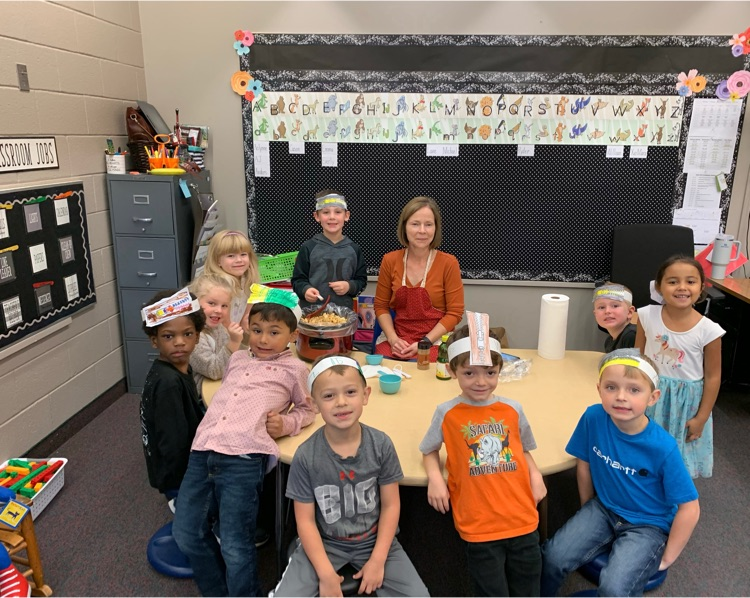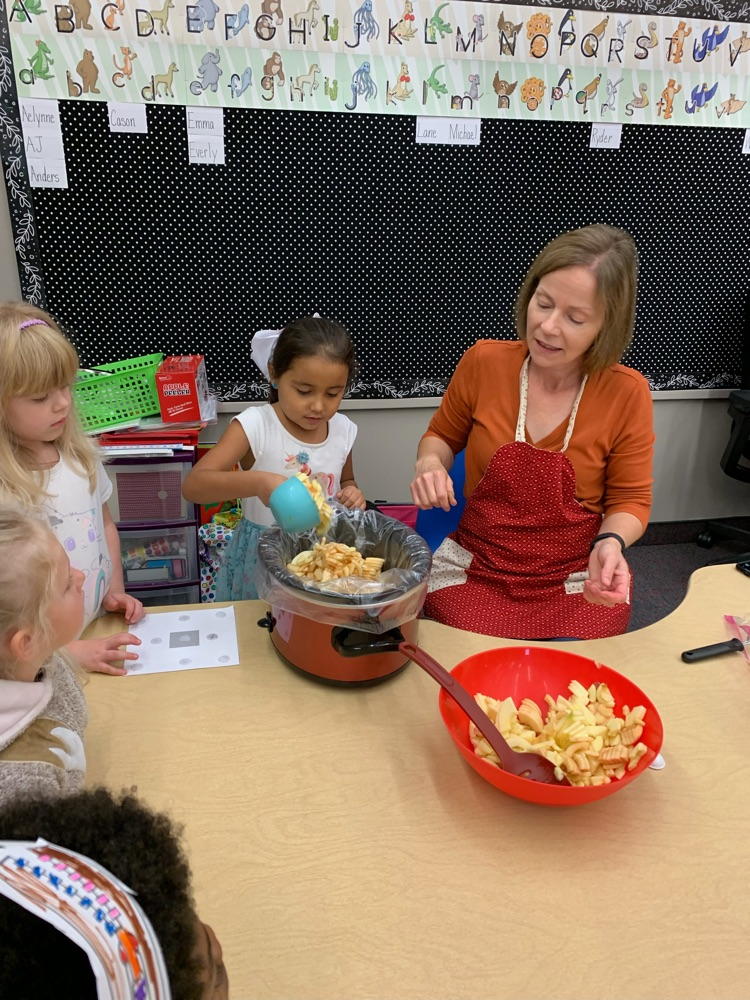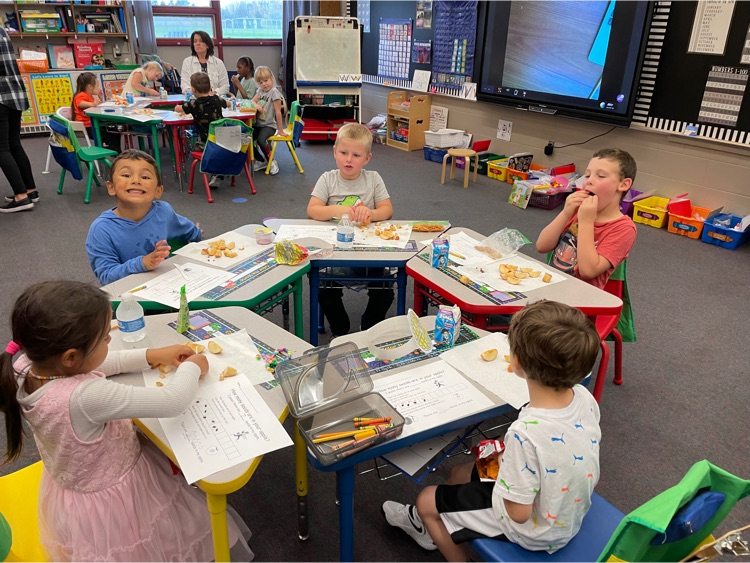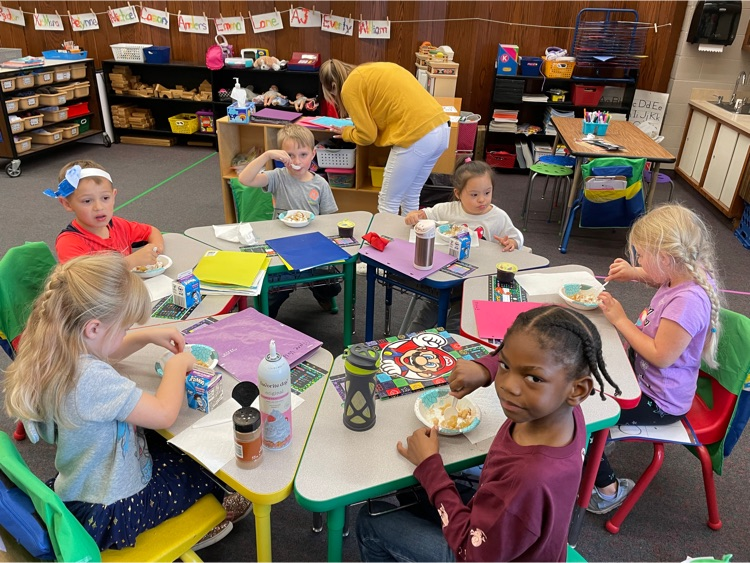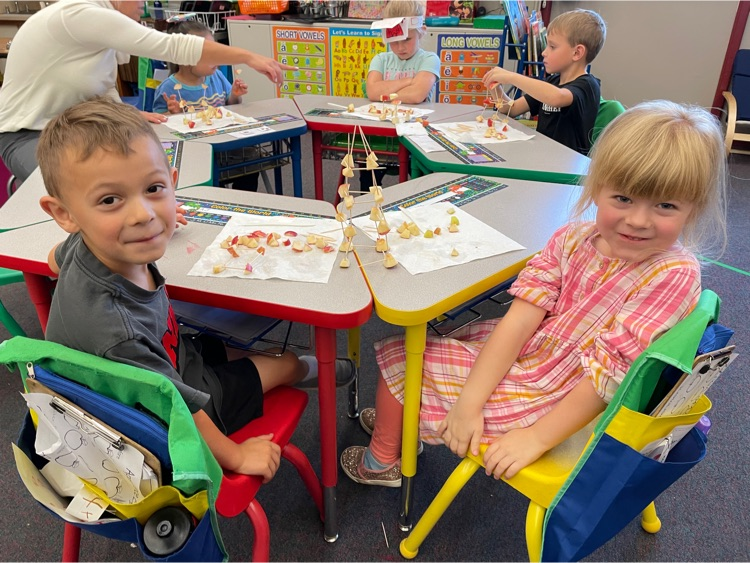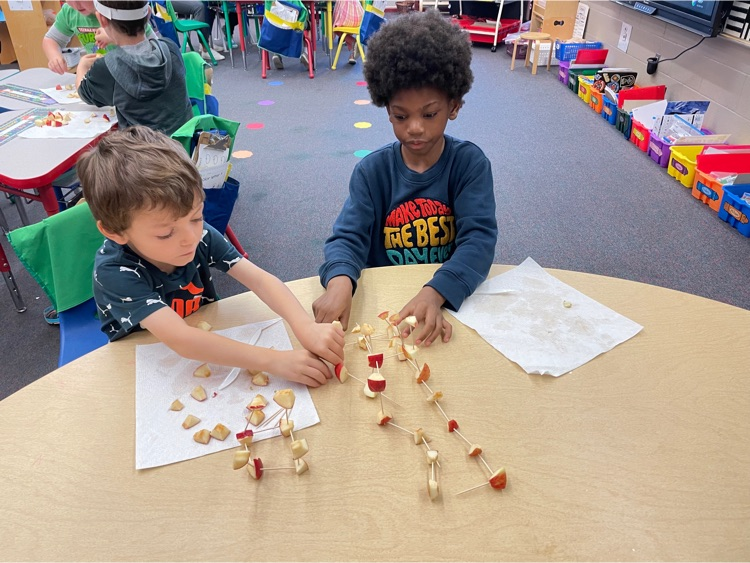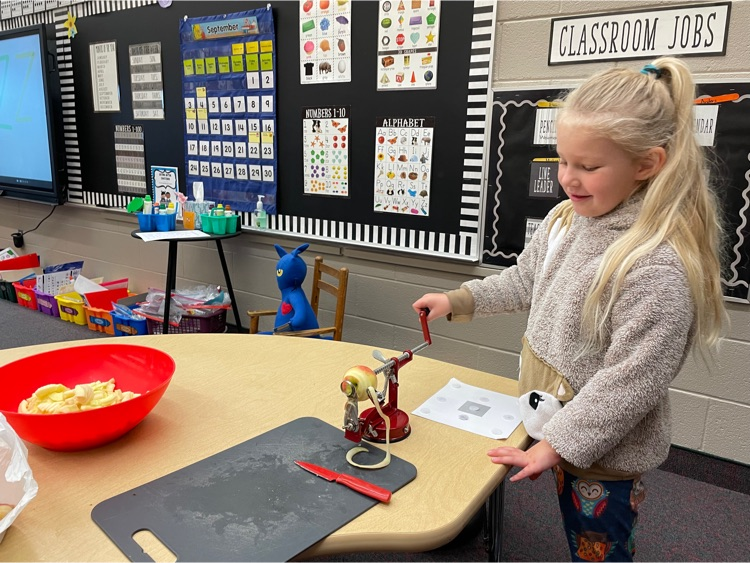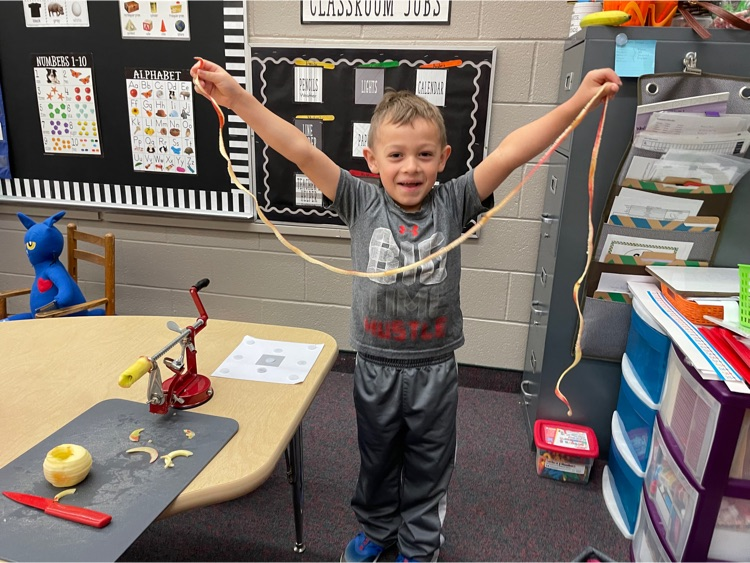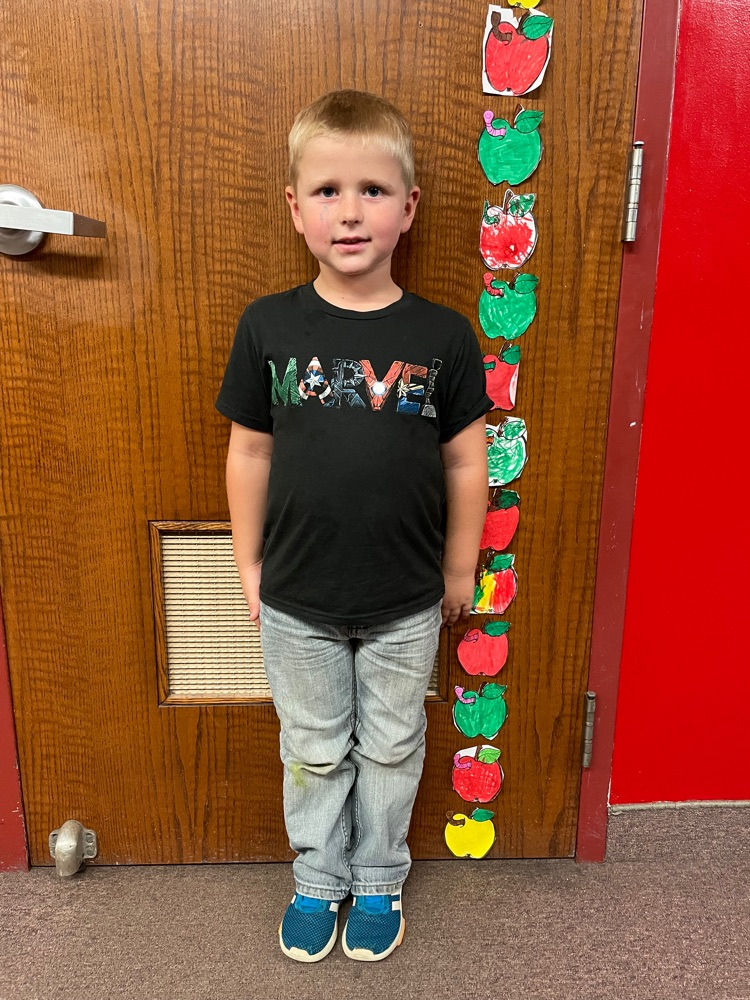 1st grade had occupation week last week. So, in math we focused on farming/ranching since it's a huge part of our communities! 🌾🌽 We talked about yields, past farming verses now, what we use each crop for, and counted the crops yield by piles of 10 to count to our total! The class at the end of the week said, "Thank goodness we have combines now days!"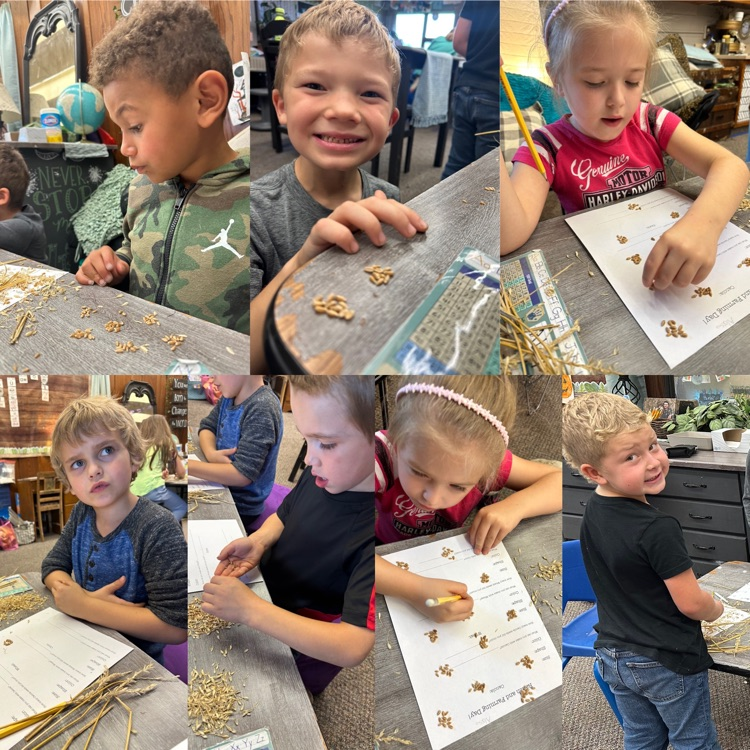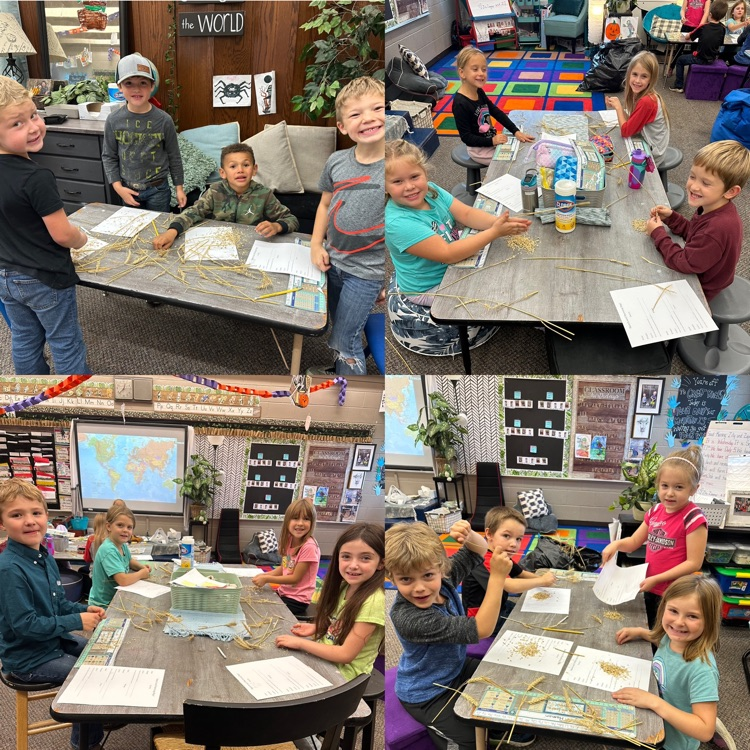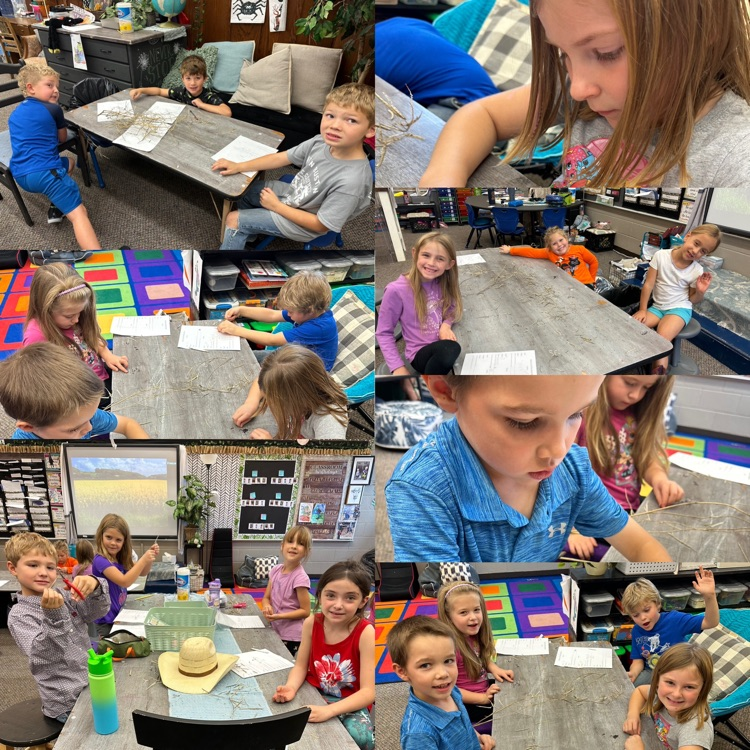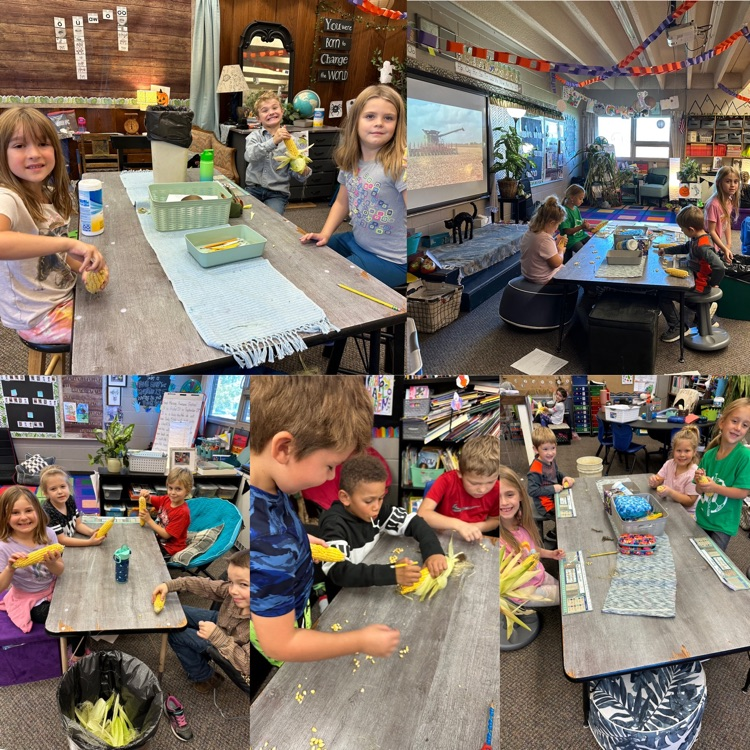 This week's Random Act of Kindness winners are Tayte and Allison. Thank you to all the farmers, ranchers, businesses, and community members for donating prizes for the program.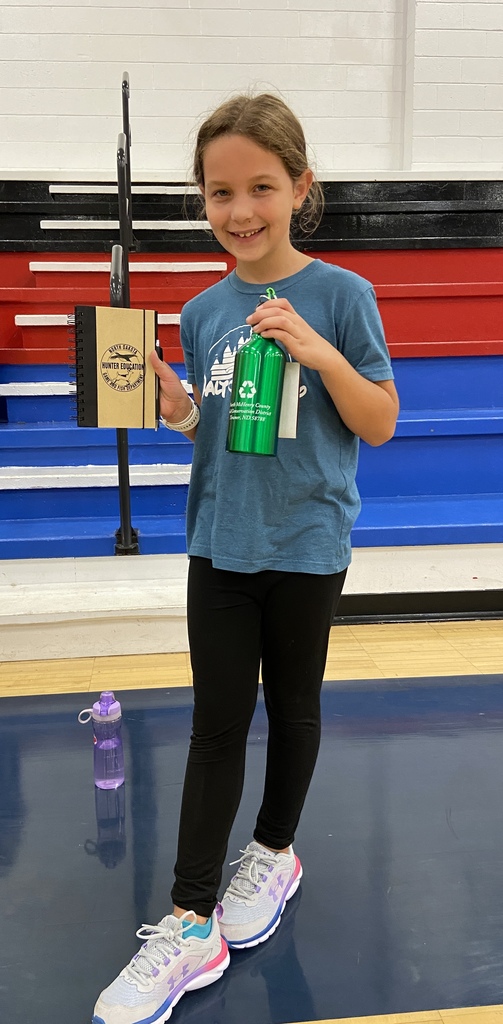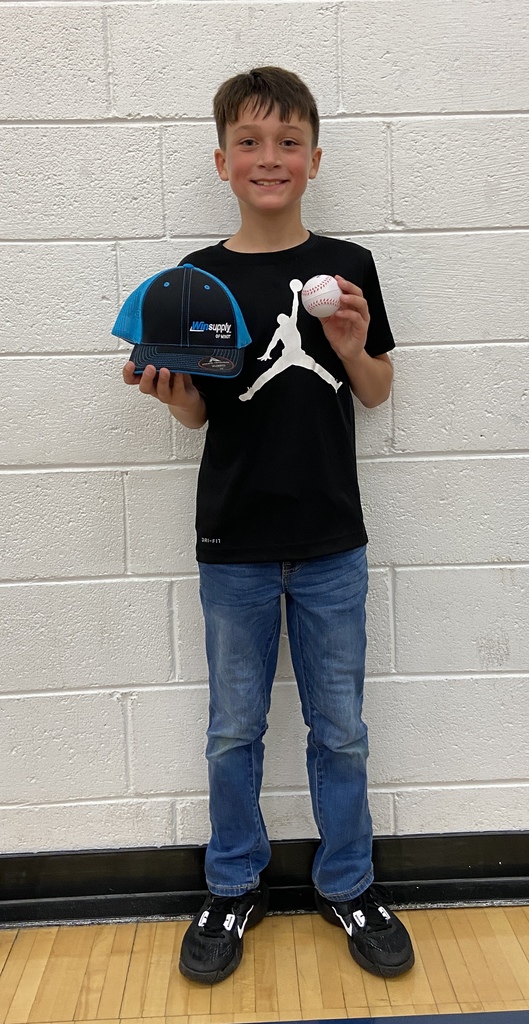 🏫𝚃𝙶𝚄 𝙶𝚛𝚊𝚗𝚟𝚒𝚕𝚕𝚎 𝚂𝚌𝚑𝚘𝚘𝚕🏫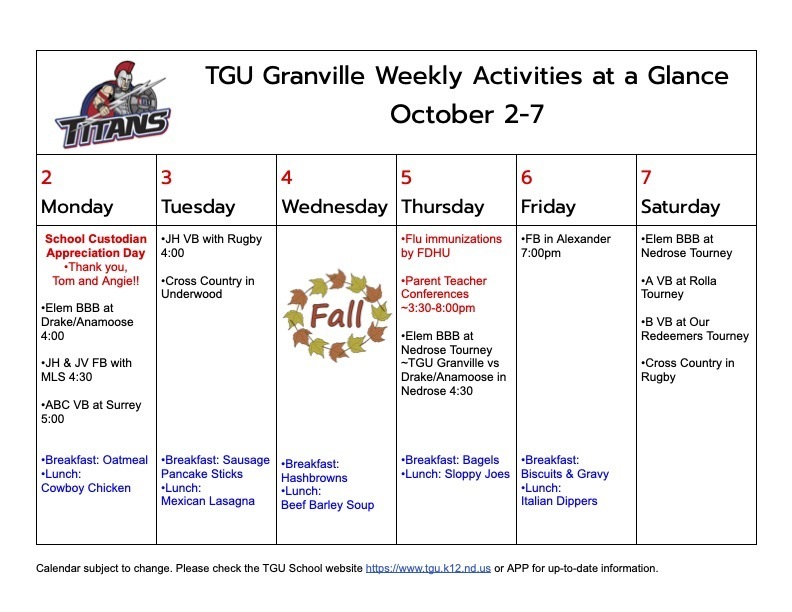 TGU Towner Multimedia students practicing photo composition.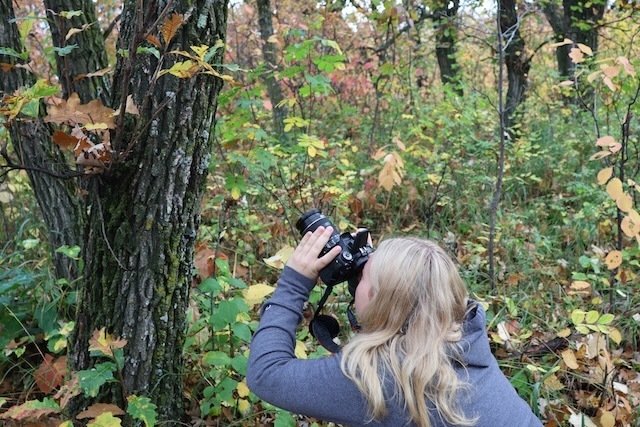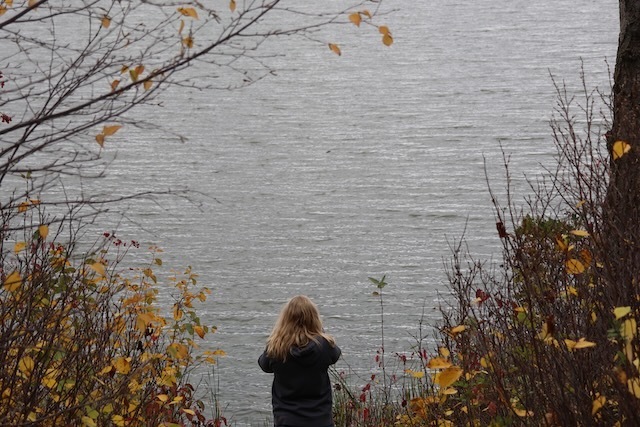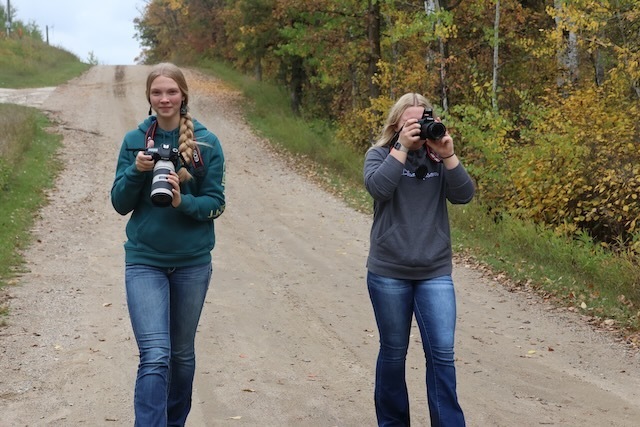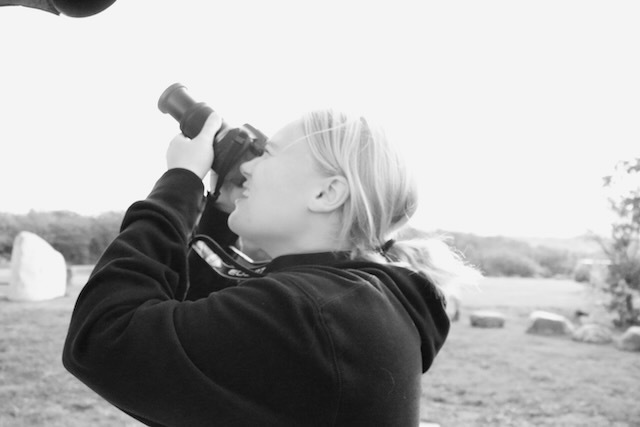 🏀𝐄𝐥𝐞𝐦 𝐁𝐁𝐁 𝐓𝐨𝐮𝐫𝐧𝐞𝐲 𝐚𝐭 𝐍𝐞𝐝𝐫𝐨𝐬𝐞🏀 October 5 and 7, 2023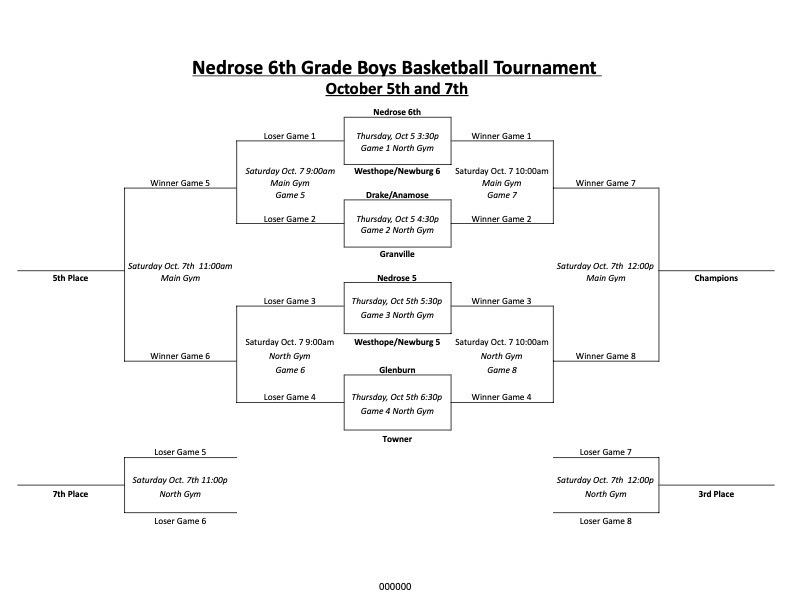 TGU Granville K-6 students shared in some September/Apple activities. Mixed age groups provided opportunities to lead, work as a team, and be creative. So much fun!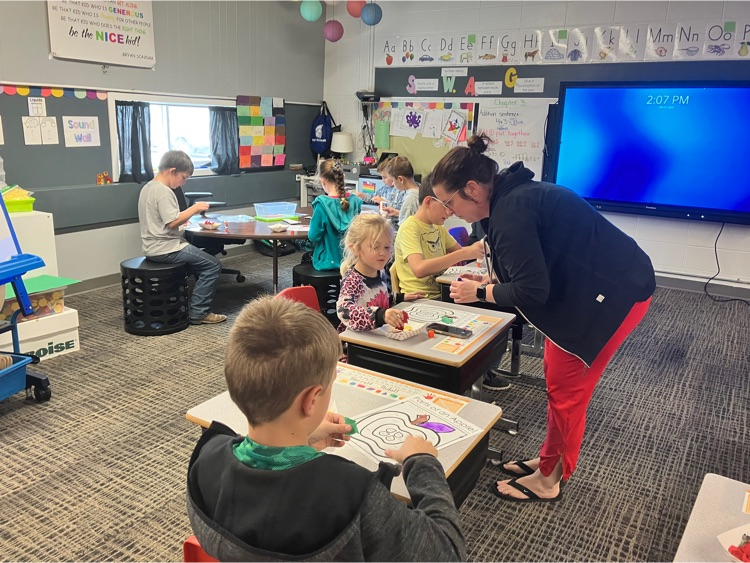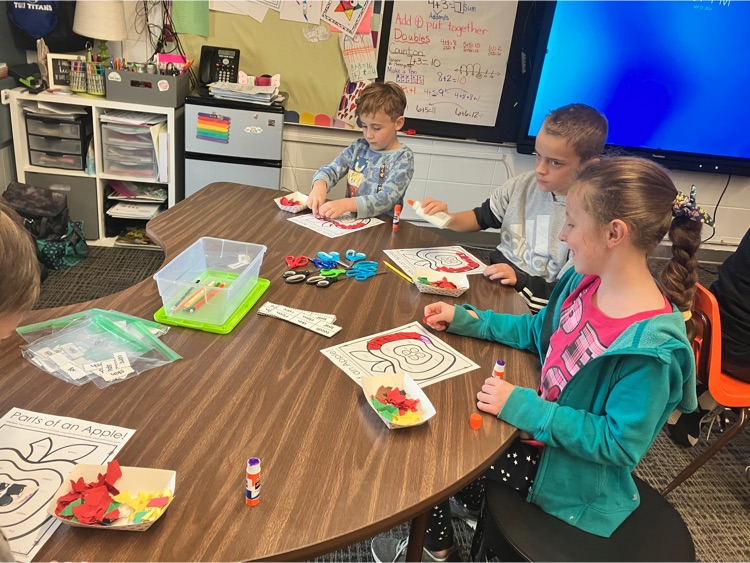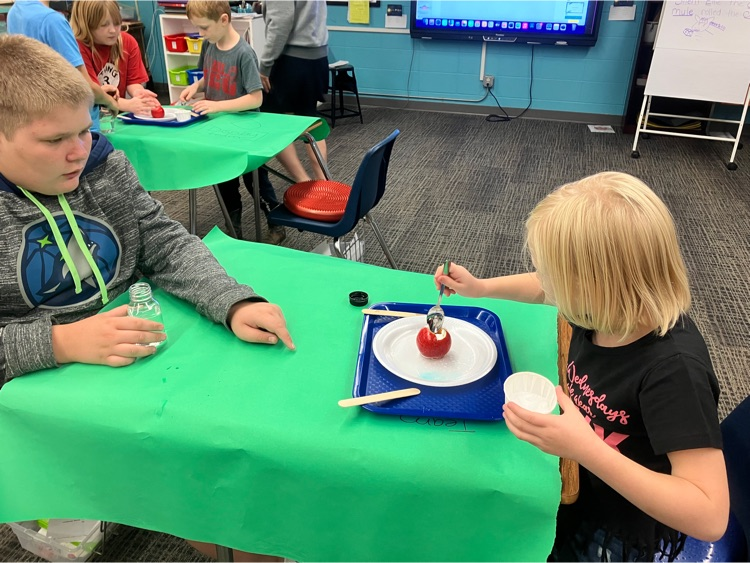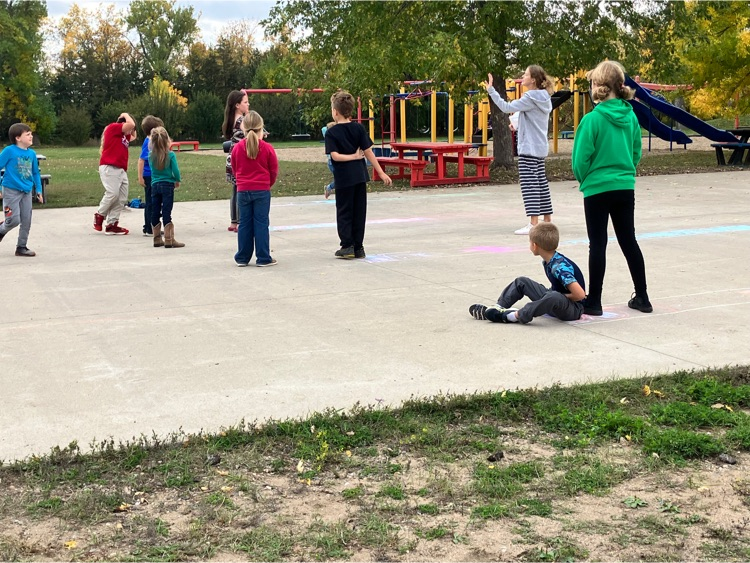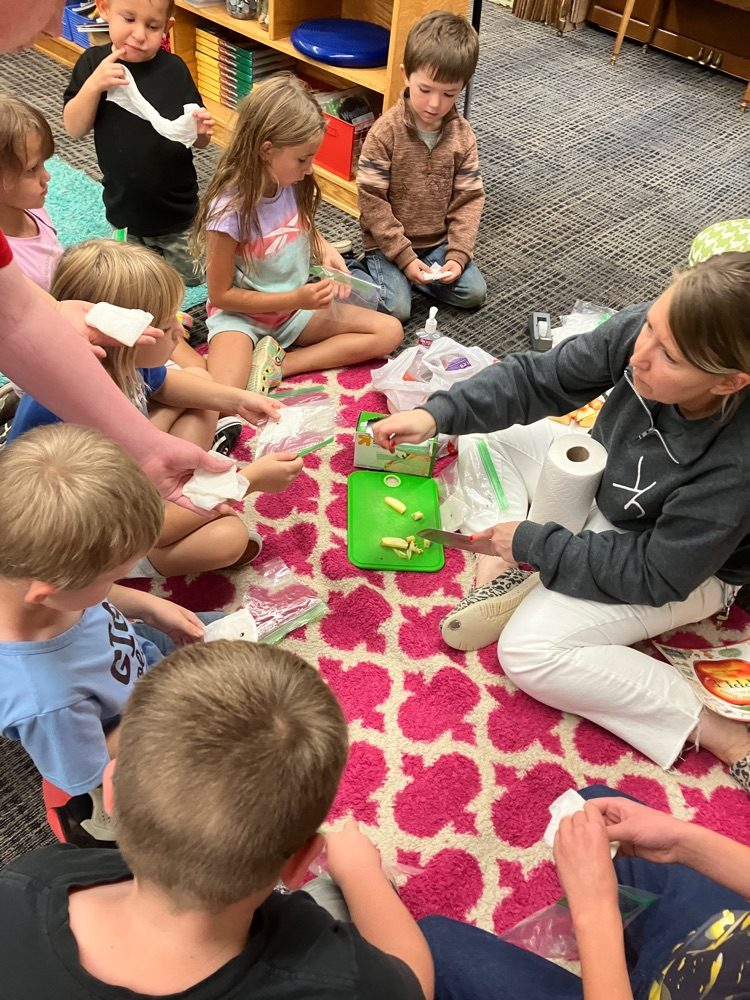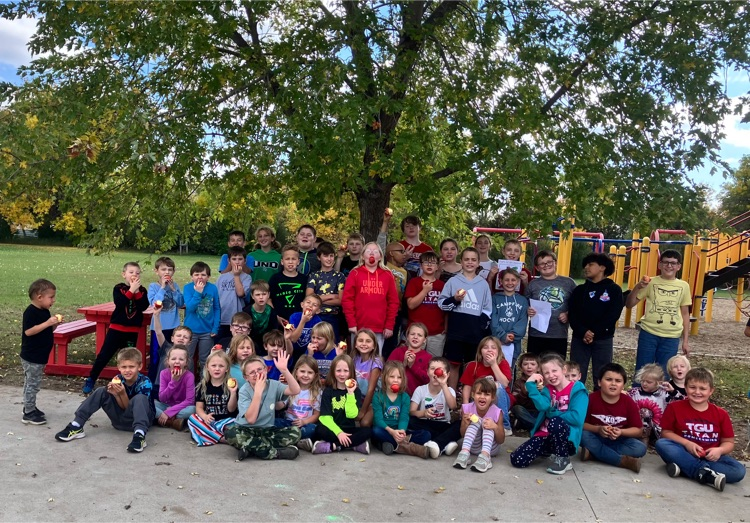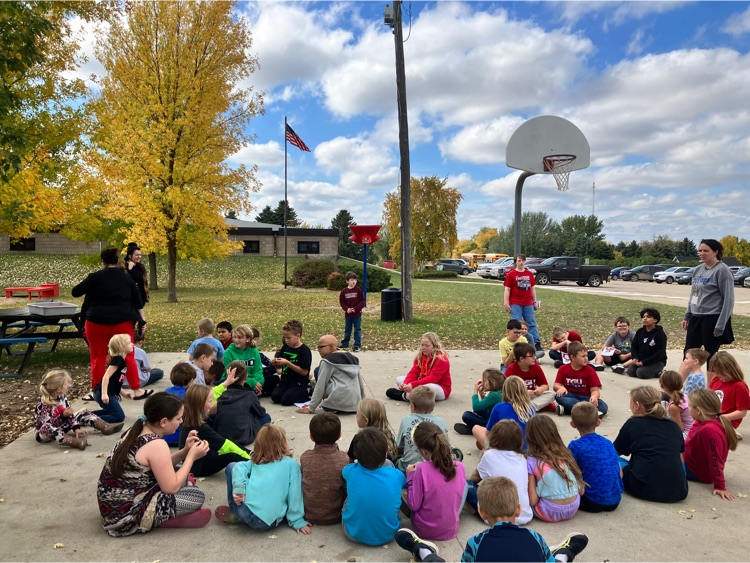 TGU Towner 6th Grade learning about thermal energy.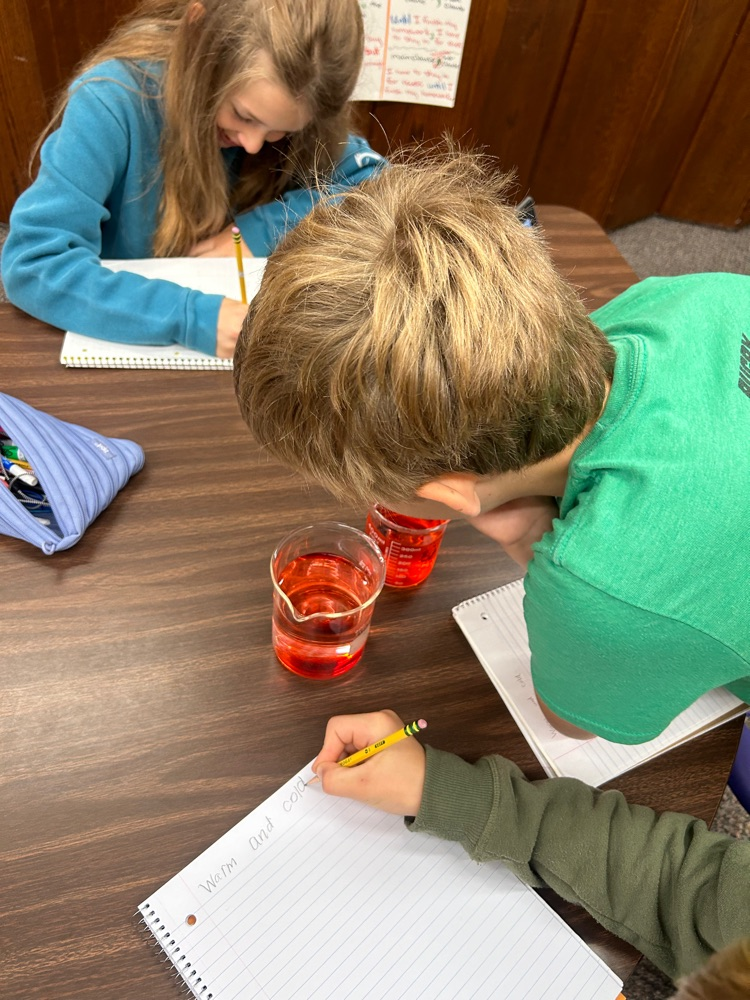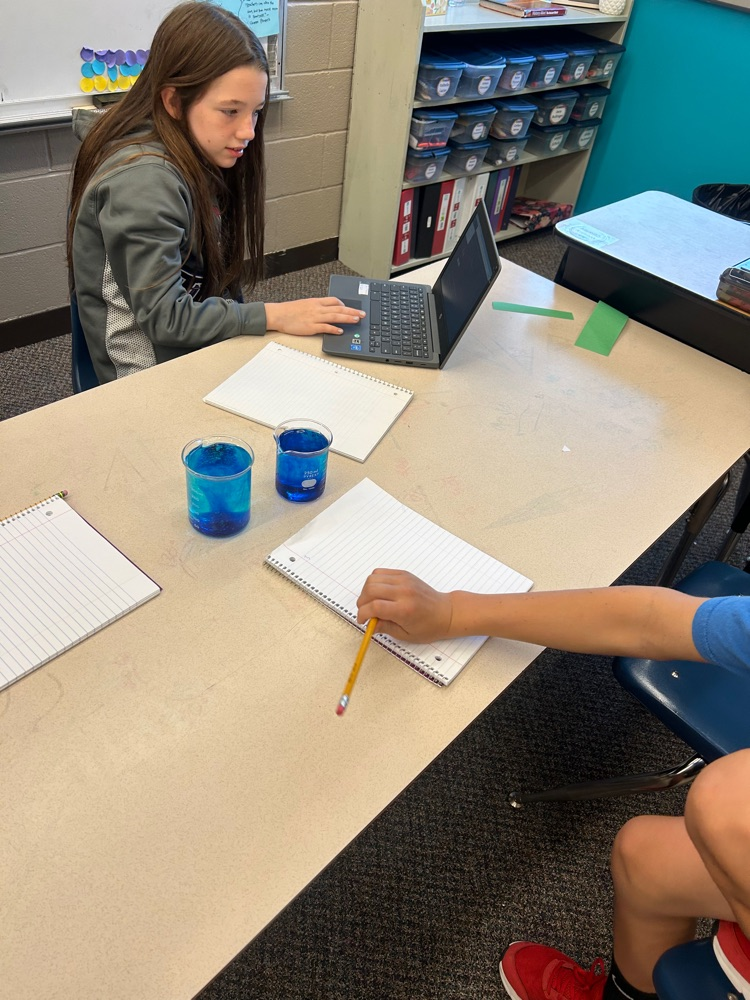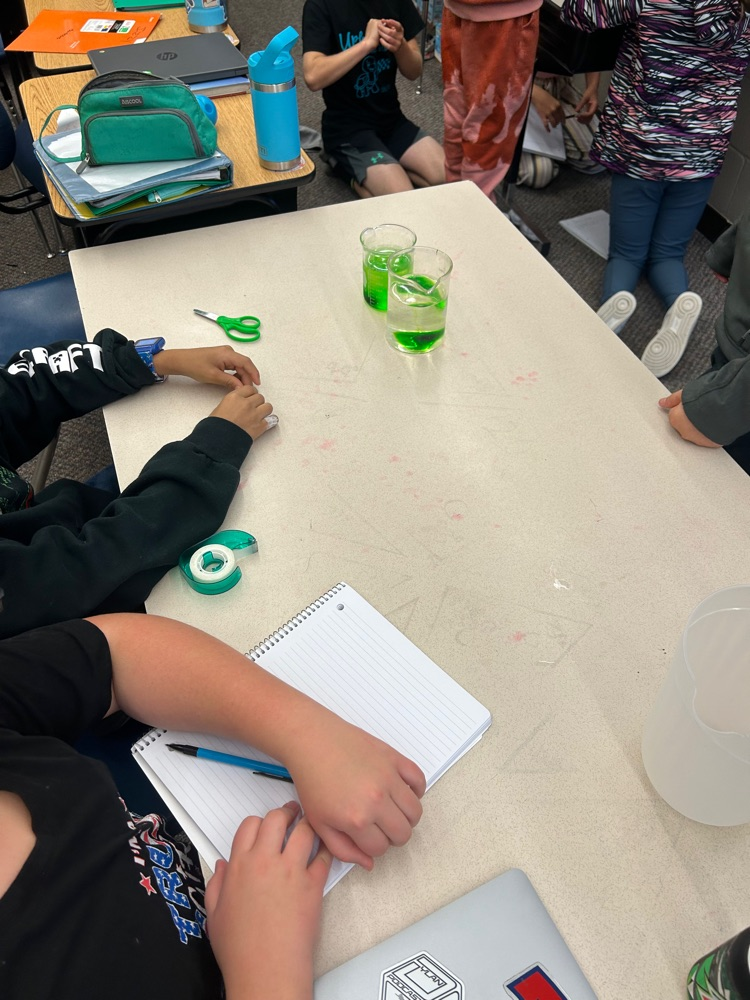 TGU Towner 6th Grade learning about thermal energy.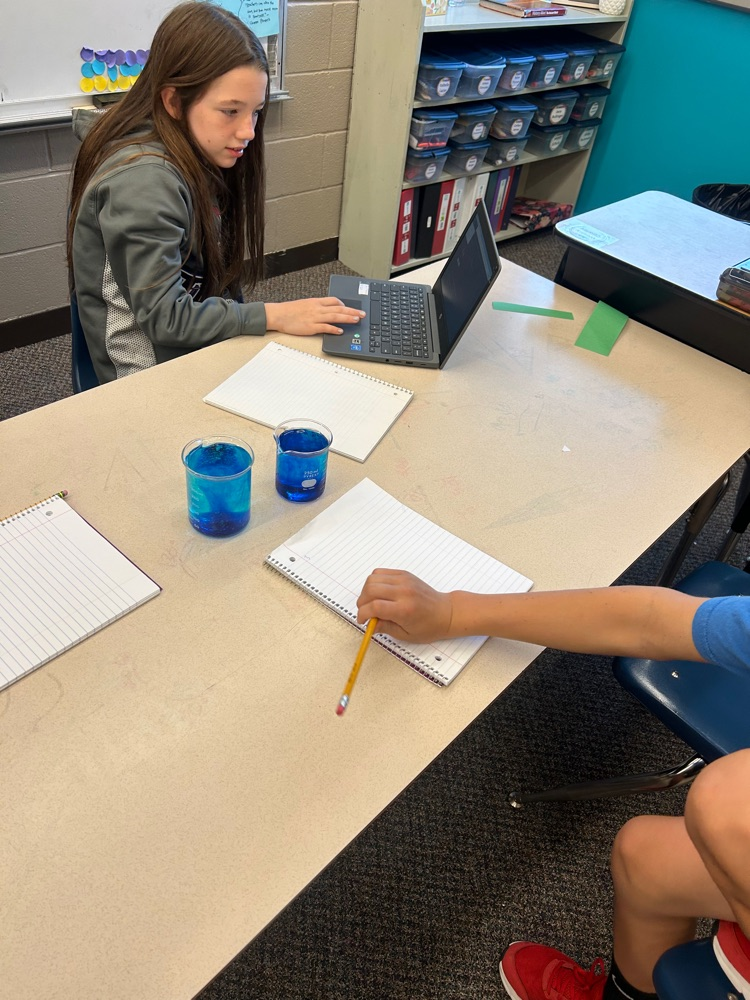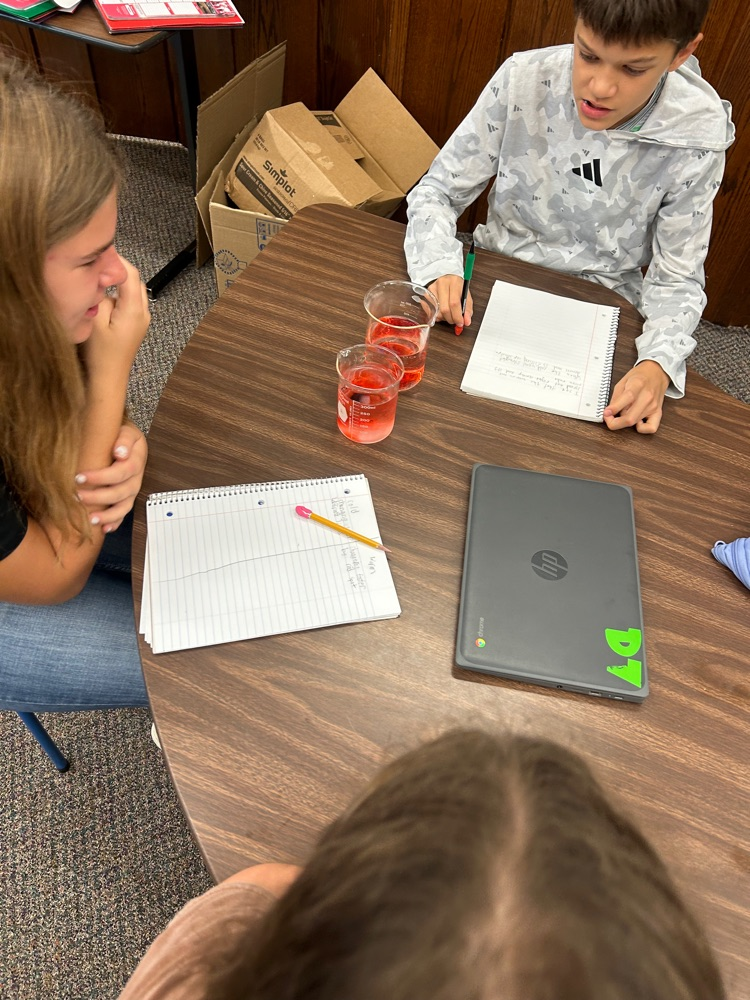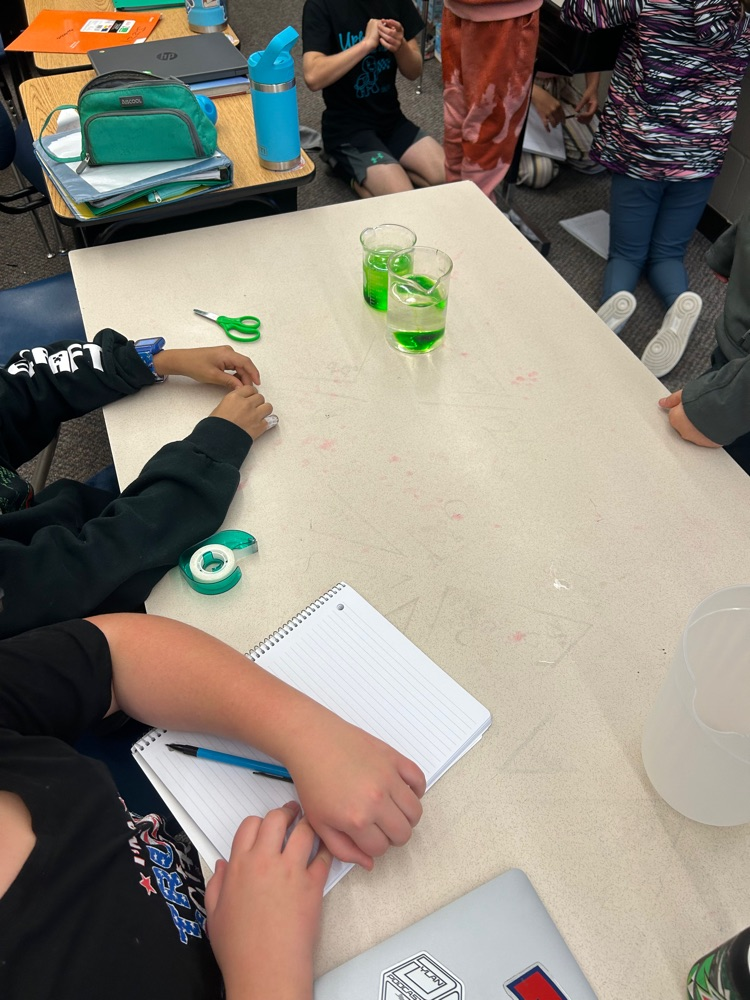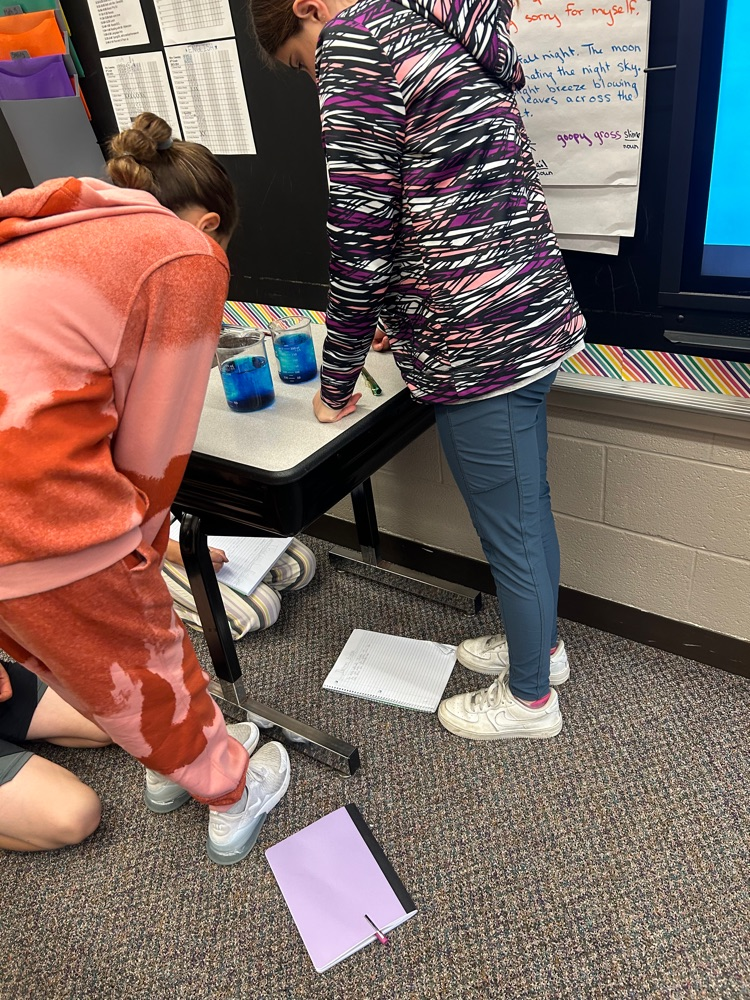 🍂𝐓𝐆𝐔 𝐒𝐜𝐡𝐞𝐝𝐮𝐥𝐞 𝐨𝐟 𝐀𝐜𝐭𝐢𝐯𝐢𝐭𝐢𝐞𝐬 🍂 October 2-7, 2023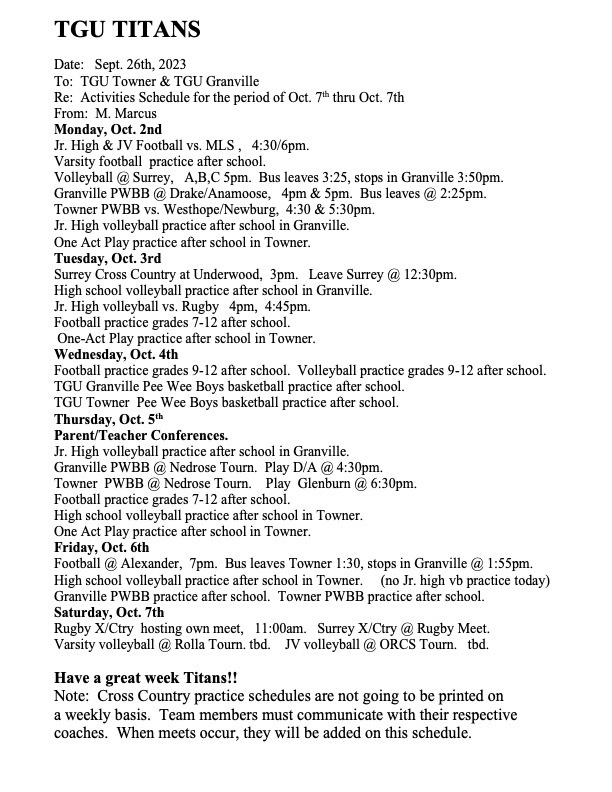 🩸Are you able to donate? ♥️ We have limited appointments available still from 1:30 - 2:45 & 3:45 - 4:45. Comment below or contact Mrs. Brandt at TGU Granville to get on the list!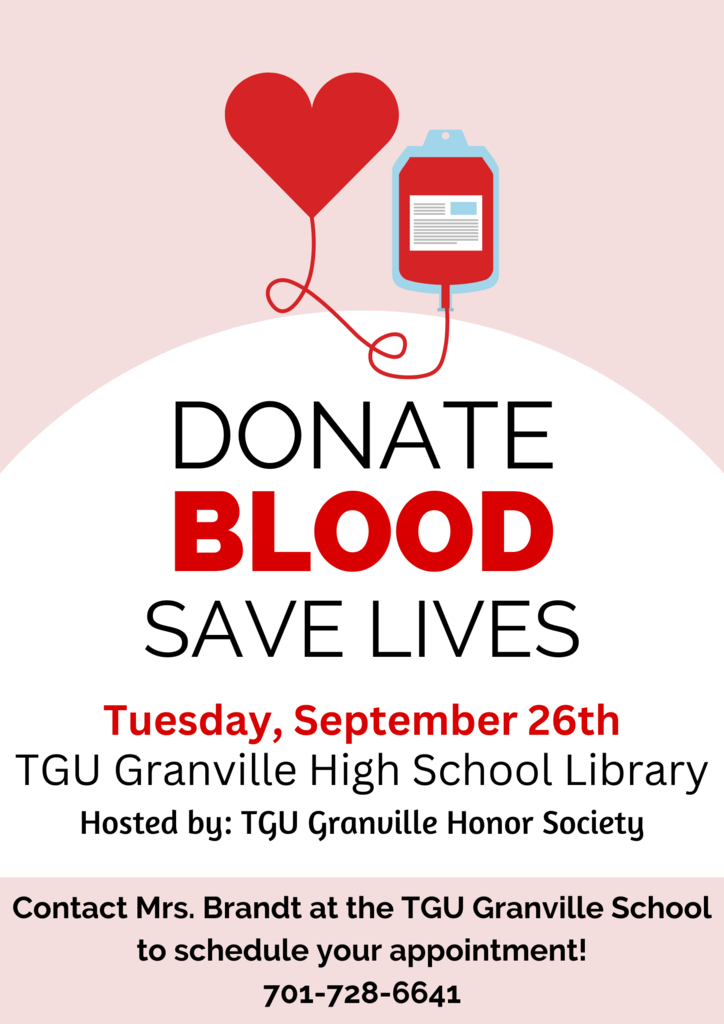 🏫𝚃𝙶𝚄 𝙶𝚛𝚊𝚗𝚟𝚒𝚕𝚕𝚎 𝚂𝚌𝚑𝚘𝚘𝚕🏫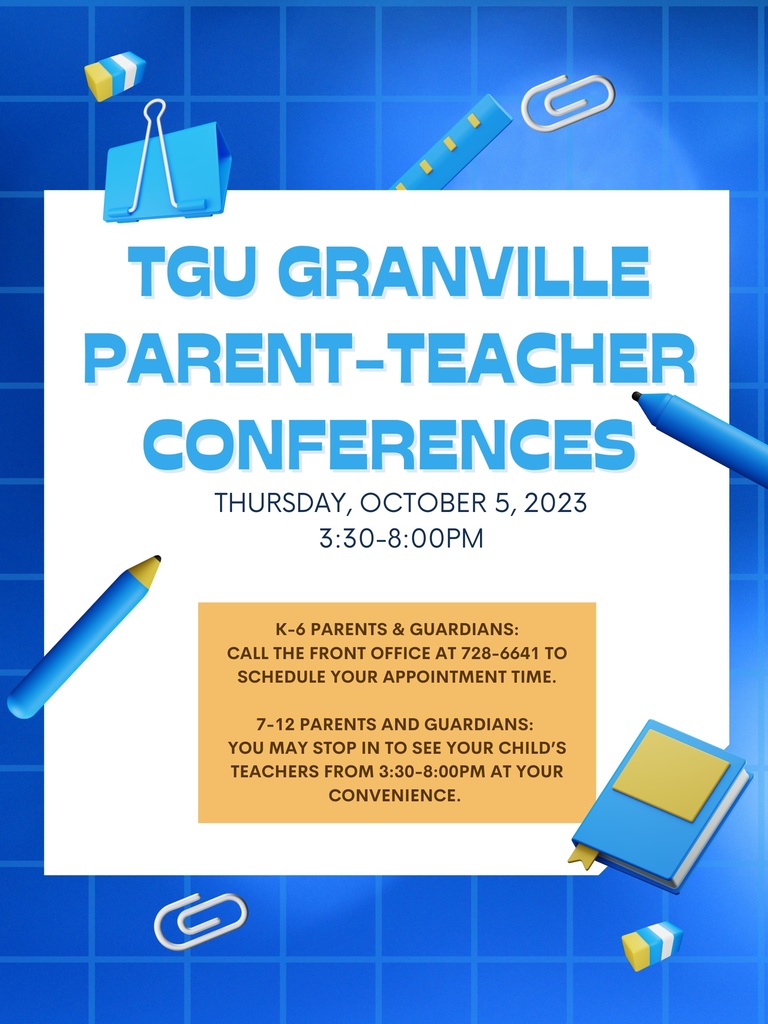 Thank you to the students that sold tickets! Congratulations to the winners!!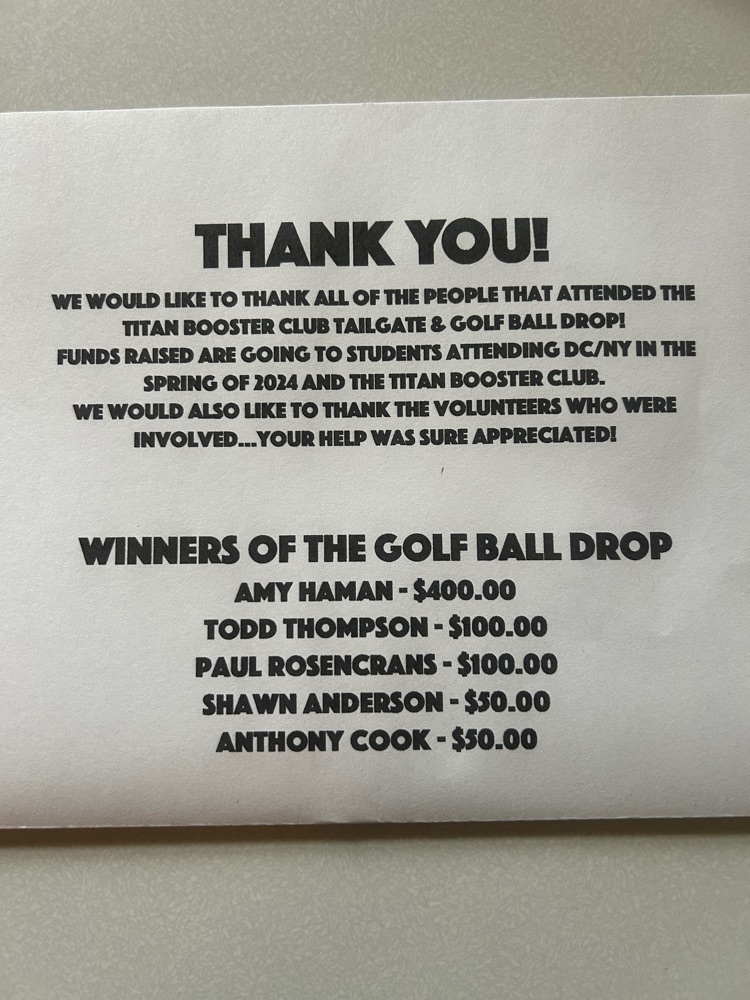 TGU Titan Teamwork at its finest! TGU 4th & 5th grade classes spent time doing team-building activities this afternoon before the pep rally.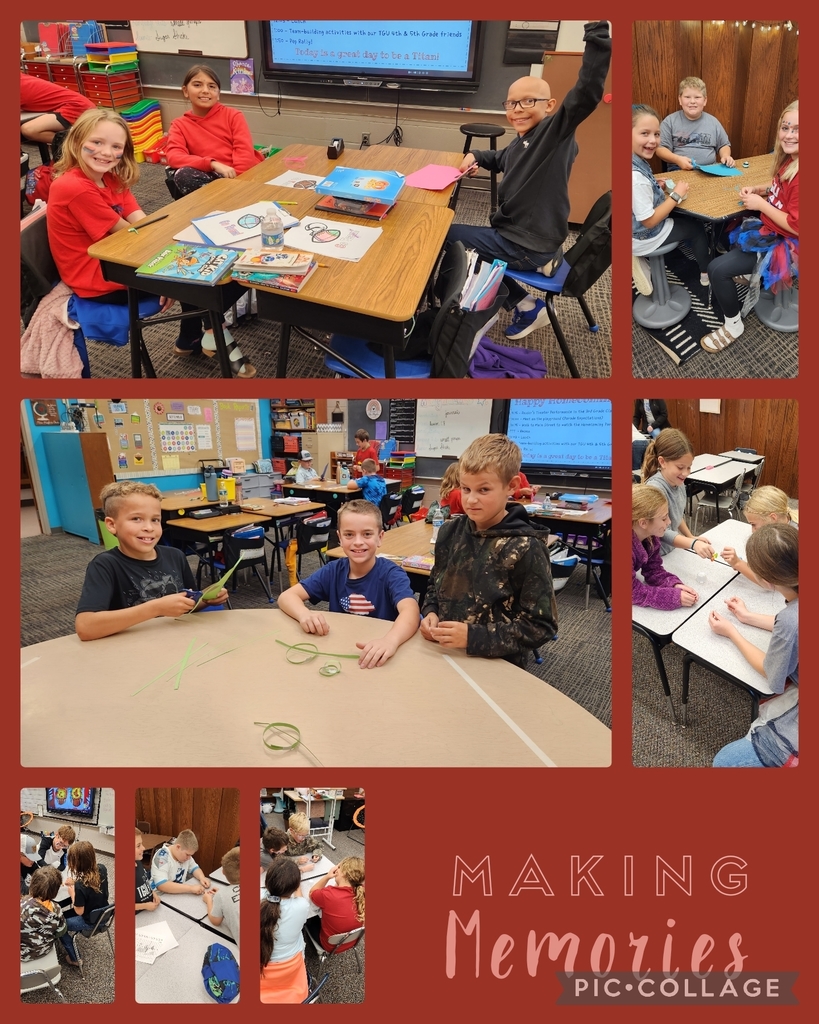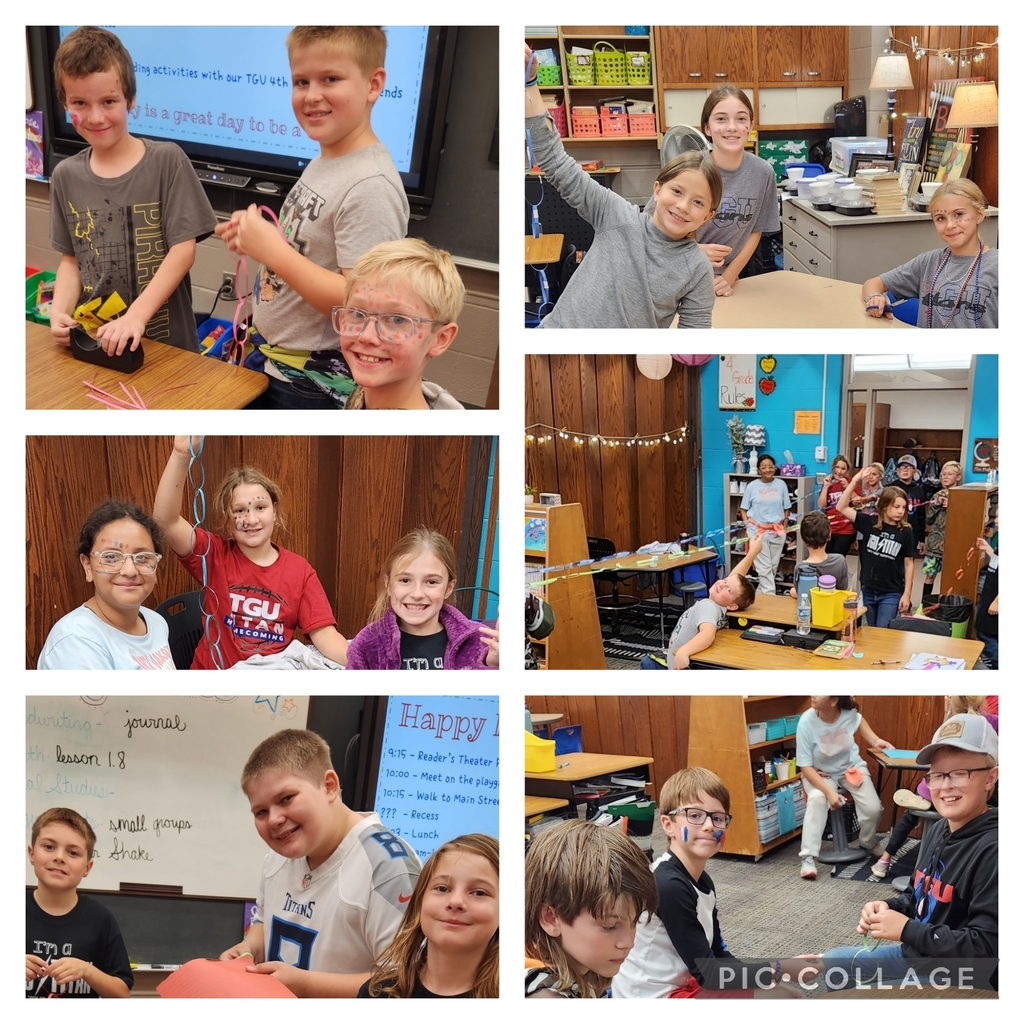 🏫𝚃𝙶𝚄 𝙶𝚛𝚊𝚗𝚟𝚒𝚕𝚕𝚎 𝚂𝚌𝚑𝚘𝚘𝚕🏫
TGU-Granville kids learning to swing a golf club.